Renting a cheap car for your vacation is a very popular choice for traveler. Traveling by car offers you the chance to visit places off the beaten track, experience flexibility, enjoy independence and operate on your own schedule. If you are planning on renting a car for your next travel, there are some potentially costly mistakes to avoid. Here is a list of the biggest car rental errors you'll want to avoid.
Renting from an airport
Avoid renting a car from the airport because you'll most definitely encounter airport surcharges. In order to avoid these additional fees and possibly spend less on car rentals, it is imperative to opt for a car rental service away from the airport.
Returning a car late
Most car rental companies charge daily rates based on 24-hour periods. Many of us hardly stick to time we say we'll return the car. It is advisable to pick a reasonable time for returning a rental car. While some rental companies may give a few hours grace of time, others hold you to the time you said you'd return the car. Try to return your car earlier and on time to avoid being charged an extra fee.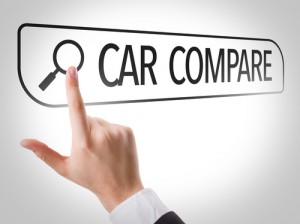 Price comparison
So many travelers uses the "one-and-done" approach when booking a rental car. Car rental rates varies depending on the company, so it is advisable to compare prices of different rental company and opt for the one that offers the best deals. If you plan on driving long distance, check for mileage caps. While some rental companies allows you to drive the car as much as you want during the rental period, others charge you additional fees for exceeding a daily mileage maximum.
Fill up gas tank yourself
Prepaying for gas means you'll have to pay for a full tank of gas, even if you return with plenty of gas in it. In a bid to save more and spend less, it pays to fill up gas tank yourself since there are cheaper gas prices at some station around the city. Before dropping off your car, endeavor to top off the gas as some rental companies will charge you even if the gas gauge is just an inch away from it normal position.
Do not rush through inspection
Ensure your rental car is thoroughly inspected to avoid being charged for damages you didn't cause. Most rental cars are properly maintained, but damages such as stains in the interior or scratches on the body can go unnoticed. Whenever you come across any defect during inspection, be sure to notify the rental company to avoid paying for it.