There are a number of car hire companies in Sydney located at the airport and in Gold Coast, located at Coolangatta airport, including: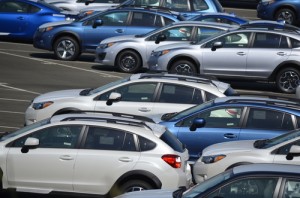 Avis
Budget
Hertz
Thrifty
Europcar
Redspot, and a lot more.
When looking at car rental Sydney, or car hire Gold Coast there are a few tips and tricks that can be used to get the best deal. You will pay a premium on car rentals from the airport, but if you are arriving via plane, it can still work out the cheapest option as you will otherwise need to pay for transport to get to/from the offsite rental location.
First, use car rental booking websites to compare prices for cars across all of the car rental network.  You may be able to determine which car rental company is the most cost effective and affordable for the type of car and rental time/period that you are looking to book. However, you should also look at the individual company websites to see if they are running promotional deals. Different car companies are cheaper at different times of the year. You may also find different promotions being run at different times of the year which can give you better prices than competitors.
You will also want to check your travel insurance (if you have it) to see what car insurance is included as part of your package. If you will be needing extra insurance then you will also need to check the cost of that insurance with each of the car rental companies as they can vary largely, and they may significantly add to your hire costs.
You will also want to check the cost of any additional items you may need to request as part of your car hire (for example, GPS or car seats).  I recently booked a car from Coolangatta airport through www.rightcarhire.com.au. My original booking was made about 6 months in advance, because I had time, I was able to compare multiple car rental websites which in the end saved me around AUD 200 on the car I wanted over a 16 day period in the high season.  About five weeks before I traveled, I did a quick search of a number of similar car rental sites again to see if I could find a better deal. Right Car Hire was still the cheapest.  I had comprehensive travel insurance so did not need to pay for any of hertz's additional insurances.