Without any doubt Gold Coast is one of the most popular places of Australia for a variety of attraction, but various Theme Parks in Gold Coast Australia makes it a capital of theme parks. Gold Coast of Australia gets this tag because it has maximum number of theme parks that offer different type of world class entertainment. Some of these popular theme parks are water based while others are theme based and few of them are listed below.
Dream World: This is one of the best and most popular family theme park of that is spread over 30 acres of area and offer a variety of entertaining shows, rides and attractions. Some of these rides are tower of terror, The Giant Drop. These are most thrilling rides of the world that gives extreme fun and excitement to rider. Other than this, this theme park housed "Big Boss" As well that gave it national exposure and these all makes it most loved theme park of Australia.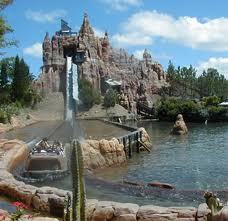 Movie World: This theme park is completely a movie based theme park owned by The Warner Brothers. This theme park offers various movie based rides and so many attraction related to movies. Along with this visitor can enjoy several simulators and roller costar rides as well in this theme park. In addition to these theme parks rides, visitors can see costumed characters patrolling around the park and visitor can easily click a picture with these costumed characters.
Sea World: It is one of the oldest and most informative theme parks of the Gold Coast. In this theme park visitor can see various marine mammal and ocean animals in real life environment. Here, visitors can see and enjoy a variety of marine life animal like Sharks, Polar Bears, Seals and Dolphins in their action. Other than these attractions, this theme park is famous for its various water sports attraction as well. Here, visitor can enjoy water ski show performed by professional water skiers in rhythmic acrobatic formation.
Wet n Wild Water Park: This is the largest water park of country and third largest in the world. This water park offers a giant wave pool that has more than three million litters water in it. This giant pool offer one of the best wave pool experiences in the world. Other than this wave pool this themed water park offers some amazing wet and dry rides as well that makes sure visitors get best entertainment in this theme park.
White Water World: It is a theme park created by Dreamworld owners and it is equally attractive and entertaining. This water park offers a beach culture theme that distinguish it from other water theme parks and makes it one of the most attractive and entertaining theme park of the world.
Read more about Dream World: http://en.wikipedia.org/wiki/Dreamworld
Theme Parks in Gold Coast Australia offer Best Entertainment in the world

,