People who want to go abroad often do so with the intention of working in another country. While there are literally dozens of countries to choose from, work in Australia could offer benefits that other offers may not. If you are still in the process of choosing a country where you can possibly get a better work, here are some of the reasons why Australia should be on your list:
You can make more money.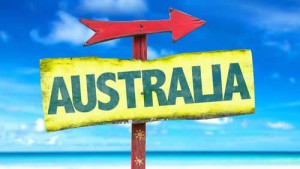 It is true that cost of living can be expensive in Australia and that they can have stringent regulations that you need to adhere to as well. For example, you can only carry a maximum of $10,000 if you come to the country, but something that can be remedied because your family can send money to Australia through banks or financial institutions. This country happens to have one of the best average salaries in the world. Some jobs will let you earn an equivalent of a month's salary in UK or USA in a week!
There are many job opportunities in Australia.
The unemployment rate in Australia is a clear indication that this country is brimming with job opportunities; unemployment rate is very low at 5.6% as of September 2016. Work in Australia is literally available everywhere. There are a lot of openings as long as you have the right skills. These are some of the in-demand jobs in Australia – retail jobs, telemarketing, hospitality jobs, farm jobs, and street marketing.
You can expect to have a nice working environment.
Australia provides great work environment for its employees. They are used to working with foreigners, something that should already be expected right after the approval of the Australia working holiday visa, which allows foreigners to stay and work in the country. You can expect to have a great work-life balance. Most of the jobs in here are the usual nine to five schedule, which means that you will still have some extra time to do the things that you like. Some employers even give special perks to their employees like free beers on Fridays.
You'll get to broaden your experience.
What employer does not give high regard to a job experience abroad? If you plan to go back to your country later, your work in Australia would look great on your resume.
The choice is yours
Now that you already know some of perks of working in Australia, the decision is up to you – this country could be the best thing that will ever happen to your career.
Get the information you need when intending to migrate in Australia. Consult https://www.migrationcompared.com/.