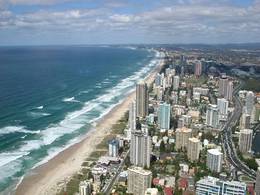 Gold Coast, dubbed the pilgrimage site of surfers all over the world, is located in Queensland, Australia. The white sand beach stretches over 30 kilometers from Paradise Point to Tweed Heads. Because this is a surfer's spot, one can do a lot of things in the area.
For those who are planning to visit this surfer's spot anytime soon, this is the best website for you to check out.
Aside from the sunny beaches which you could visit, we have a listing of fun events happening at Gold Coast such as the Broad Beach Jazz Festival which will happen on the 16th or August and the Surf and Ink Tattoo Festival in nearby Brisbane on September 17. Even non-surfers will find this to be a great place to visit.
We also have a comprehensive list of the best accommodations in the area, from five-star hotels to cheaper apartments and hostels which still offer breathtaking views of the beaches. In addition, we will also provide you with names of the finest restaurants and eateries in the area.
Gold Coast is truly one of the most beautiful places in the world. You will not run out of things to enjoy in this town. But, you would need help with exploring it – and that's why we're here. 
Interesting Stuff

,