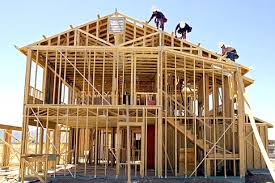 Are you torn between building a new home or buy an existing house? This is usually one of the most important decisions someone who is planning to buy a house has to make. However, you will enjoy a lot of advantages when you choose to build your new home from scratch. Building your home will give you better creative control allowing you to inject your own personal taste and style. Even if you are following an existing plan, you still have the chance to make some changes following your needs and requirements. Important details like room size, architectural style and décor can be done following what you want. This type of control can never be achieved when you choose to buy an existing house. There are many things you need to do and rules to follow during home construction. One important part of your project is the need to consult professional Building Certifiers. They provide you expert advice and assist you in important matters including the issuance of building development approval. Further, these professionals will be there to help you during the design phase, permit processing and approvals and even unto the construction phase. Permits are necessary before any construction can commence.
Building your home from scratch is more expensive, yes. However, you will get better value than owning an existing house with features you do not even want. You will have a lot of leeway when choosing materials and fixtures. Moreover, you can opt for the more inexpensive materials that will reduce the total building cost. The choice is all up to you. It is important to seek for expert advice during construction, which includes hiring a Building Certification Company. While you can decide on what to do with your house construction, listening from expert advice offers indispensable benefits. It is necessary to heed the advice from experts including electricians, plumbers and architects in order to come up with a home you will truly love.
Indeed, there are so many benefits of building your new house. Enjoy better design and live in a home build to suit you. New homes are built and designed to meet the modern building standard including better ventilation and safety features. Build your home with the latest materials that help lower the cost of living including a considerable reduction in the consumption of both water and energy. Private Certifiers will not only help you get all the necessary permits needed for your building but will also provide you the necessary expert advice in order to build the home of your dreams.
Advantages of Building Your New Home

,