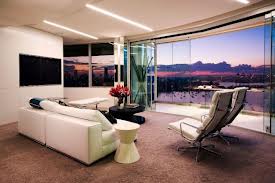 Finding an apartment that will be your home is not as easy as others think it is, especially since furnished studio apartments in Sydney are rapidly sprouting like mushrooms. It is not simply making a random pick. A wrong move could lead to months of regret. Conversely, a well-thought of choice could give you months of bliss and contentment. Nevertheless, there are factors that should be taken into consideration in making a choice of apartment you will come home to after a hard day's work.
Know what you want. Do you want an apartment near your office? Or, would you prefer the convenience of staying in an apartment near your children's school? Or, would you prefer to be near the spots you frequently go to such as supermarket? What amenities would you love to have in your apartment? Common amenities that come with accommodation in Sydney are swimming pool, sauna and laundry services. Are you very meticulous with the neighborhood? Or are you confident that you can easily blend in with the environment? Do you see possibilities of relocating in the future? If such is the case, you should get a unit that provides you with flexibility in the rental period. You should also have your wish list of how you want your apartment to look like both in interiors and exteriors.
Make sure you are clear with your budget. Indecisiveness with how much you can afford can be a major time-waster when you are scouting for Annandale apartments. Knowing what you want in an apartment and how much you can afford could guide you in short listing and narrowing your options. This will also save you from frustrations and disappointments in spending too much time with an apartment that is way beyond your budget.
Set an appointment with a representative of your shortlisted apartment complexes. For logistic convenience, try to schedule the places within the same vicinity at around the same time. During your ocular visit, be very vigilant and observant. Are windows and doors working? Do you feel a sense of privacy in the unit? Are there weird odors? Is there sufficient parking?
Secure a written copy of your agreement. Once you have closed the deal and agreed on deposits and fees, make sure the agreement is reflected in a written document. The contract should specify your minimum length of stay and rate of increase in rental fees. This will protect you from misunderstandings and conflicts in the future.
Make a Choice of Apartment you will not Regret

,